Callaway comes to an end
Our time at Callaway was fantastic, but all good things must come to an end. The younger kids have an awards ceremony at the end of the last day (Molly's now in a group that is too old for this). Leah was named Future President (which Leah's talked about as far back as preschool, though she is not currently planning for a term in the White House).
Emmie was given the Natural Leader award, so I guess we've got some leaders in the family.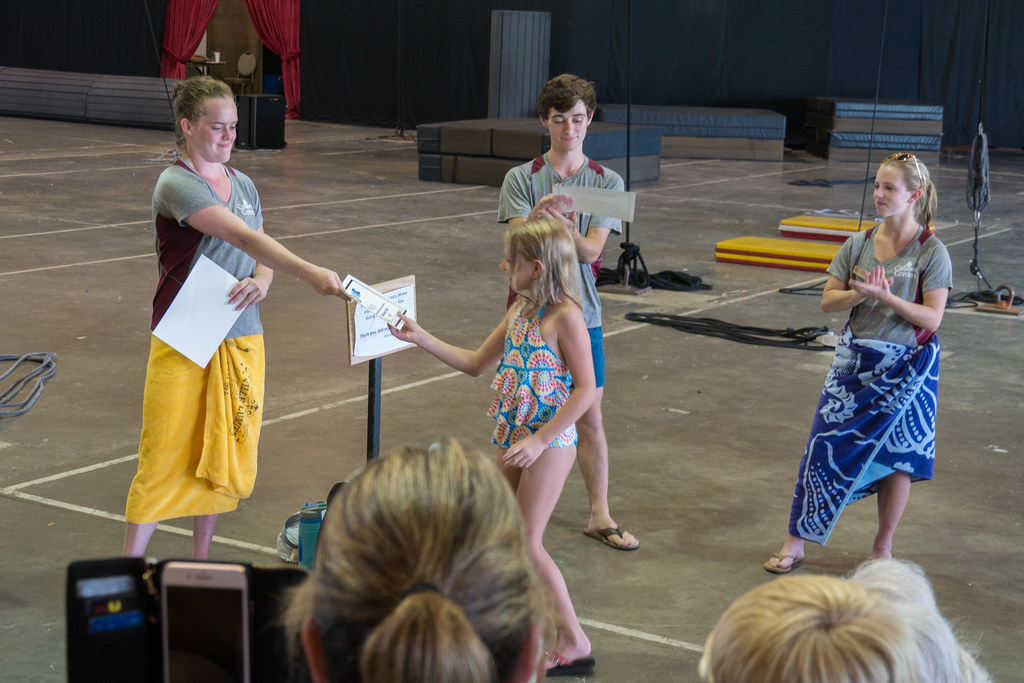 Leah, Emmie, and three of their circus performing counselors.
That evening was the final circus, and they held the awards ceremony shortly beforehand. I won the tennis tournament (as I had done the last time we were at Callaway), and got another t-shirt (though this one was in a smaller size for Leah).
The kids again paraded around the tent.
And then the held the final circus. Afterwards, Leah and Emmie had to get a final hug from their counselor, Jess.
Molly got a picture with her counselor, Brooke, after a very busy circus performance including the Spanish Web, the Triple Trapeze, the Bicycle Built for Five, and serving as Ring Master.
Camp at Callaway was again incredibly awesome. I used to think Jen's family was crazy for going to the same place every summer for ten years. I now totally get it. We wish we could go every year (and if any of you have a plan that might entail us going every year, I'm all ears).