Mini golf and games
While rain kept us indoors on a few days, we had several days of good weather to take advantage of. Our top priority was to ride the Mountain Coaster. Molly's ready to go.
And here are Jen and Leah at the end of the Mountain Coaster. Lots of fun, and very different to ride a roller coaster where you are in charge of how fast/slow you go (using the control handles).
There were also some classic vacation activities. This, of course, included mini golf.
During the rainy days, someone had randomly turned on the Game Show Network to watch Deal or No Deal. The girls were fascinated with the game. They were even more excited when we discovered that the arcade attached to the mini golf had a Deal or No Deal game. They had to play.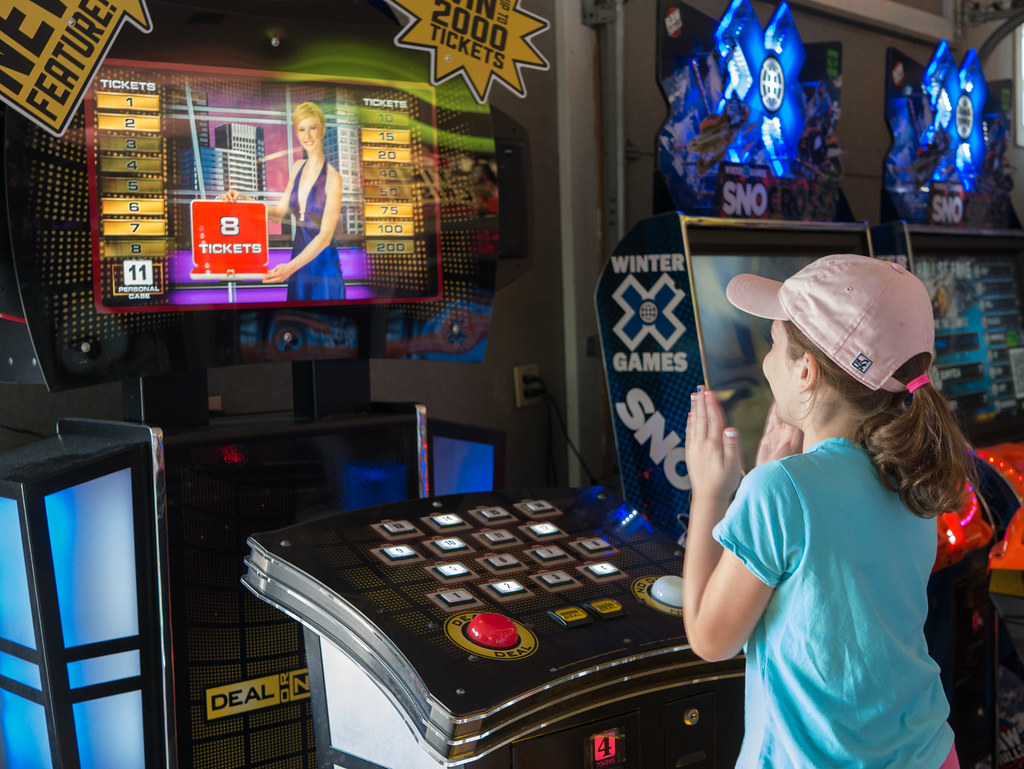 Molly took a wise deal with 2 cases left to win 50 tickets. Leah went all the way to the end, opened her case, and got 40 tickets. I was surprised they were both such big winners. So much fun to get a pile of tickets at the arcade.
Since some of the family couldn't make it to our first mini golf outing due to nap schedule, we tried out another mini golf course a couple days later when they could.
This course featured a bear you had to hit past. Be careful not to wake it, Leah.
There was one more gaming activity, but I didn't get pictures of it. This included a trip to Fun Unlimited - a house filled with arcade video games.