Our new porch
When we bought our new house, there were two things on our wish list that this house didn't have. 1. A double oven and 2. a screened-in porch. I was OK with letting go of the double oven, but the porch was something that Chad and I both really wanted. My sister's house has a screened-in porch and when we visit, it's so nice to eat outside or let the kids get some fresh air while still being close enough to keep an eye on them.
Our house had a nice size back deck, so we knew we had a good base to start from. The week after we moved in, we immediately started looking into expanding it and adding a screened-in porch.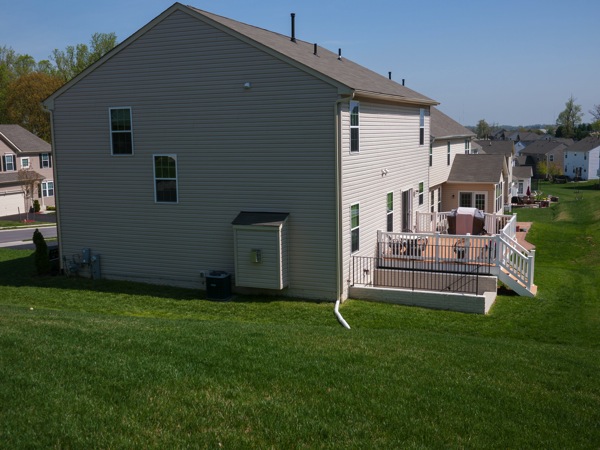 After a 3 month wait, construction finally began last week.
Progress happened fast.
After only six days working, it's done! The new porch looks fantastic. We still need to add a fan and lighting (with the help of a very generous neighbor), and then we need furniture. We can't wait to use it. Spring come quick!