Selfish Sewing Week
I rarely sew for myself as sewing for the girls always seems to take the priority. So, when I saw this post on Selfish Sewing Week, I knew that it was my motivation to make one of the dresses for me that has been on my to-do list for over a year.
I made the Angie dress from Sis Boom. This is the second Sis Boom dress I've made, as I previously made the Jamie dress. I think my Girls Night Out on Sunday will be the perfect occasion to wear my new dress. :)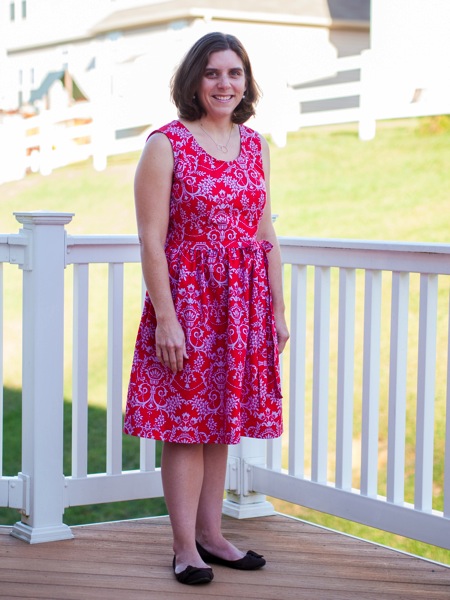 Edit: My dress was featured on the Imagine Gnats Selfish Sewing recap for today. What a huge compliment!