Live.Love.Craft
I was all set to help host a baby shower for Christy last weekend when we realized that we'd be in Memphis visiting my parents. So, I volunteered to help with a few of the decorations. I made a wreath for the front door at the shower, inspired by this wreath.
The baby's room is yellow and grey themed, so the shower was a nod to that using Gold and Silver. I saw this garland and knew it'd be perfect. (Thanks to EMK for the action shot!)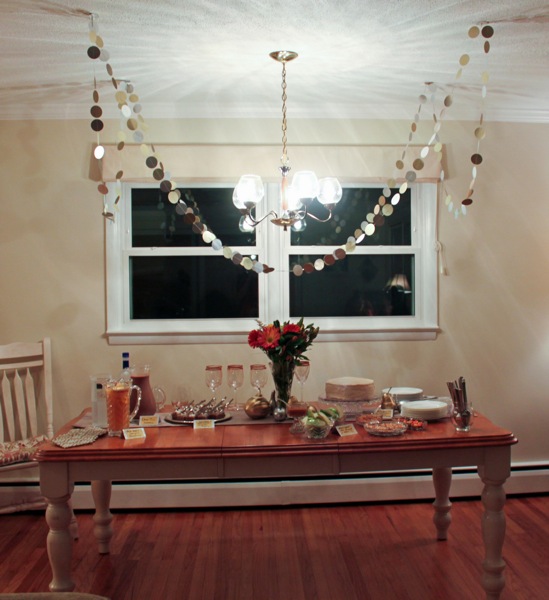 When I saw these monster hats, I bookmarked the page to make them later, but then I decided that they were so cute that JJ had to have one. And Emmie needed one too, right?! Now Molly and Leah are asking for monster hats.
My mom's birthday is later this month, so my sister and I decided to make her a variety of Christmas ornaments. I was excited to play with vinyl on my Silhouette for this project.
I also made reusable bowl covers for her.