We have a graduate!
Molly's last day at East Columbia Preschool was on Wednesday. Sniff, sniff. I can't believe she's heading off to Kindergarten in the Fall!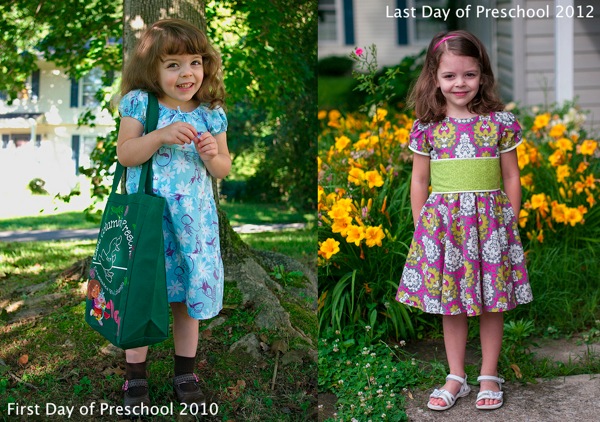 Sisterly love before heading off to school.
Molly had a fantastic year with Miss Kelly.
She's a preschool graduate!
We were all there to celebrate with her. If you want to feel like you were there too, watch the video of graduation here.
Molly and Jake have known each other since they were less than a year old, and here they stand together as preschool graduates.
Molly and her teachers for the year - Miss Jodi, Miss Kelly, and Miss Kathy.
A graduation isn't complete with a little advice from a great teacher.
So long for now ECP, but we'll be back in 2013!