Our Birthday Princess
Hear ye, Hear ye,
Calling all calling one…
Join us for some birthday fun!
Today, Molly turns 5! We celebrated on Saturday with a Princess & Prince Party. As the kids arrived (dressed in royal attire, of course), they each decorated their own princess or prince crown. Leah apparently thinks the more the merrier when it comes to crowns!
We then played three group games, each themed with a particular princess and preceded by a reading of that princess story. Here I am reading the story of Snow White before playing Pass the Poison Apple.
The second game was like Pin the Shoe on Cinderella. Instead of a blindfold, I used these lovely Peruvian hats given to us by Aunt Caroline.
It's so nice that these kids are old enough to sit and listen now. Here are all the big kids listening intently to the third story about Ariel.
The last game was Under the Sea Limbo. You may not be able to see it in this picture, but the limbo bar is covered in Ariel, her friend Flounder, and some crafty kelp.
Of course, opening presents was lots of fun. Molly's now old enough to read a card to see who a present is from (though she has very little interest in doing so). Also, she moves through the presents quickly without getting easily distracted.
Molly loved being sung to, especially the extra "cha cha cha's" added in by many of her friends. You can watch the video of her birthday song here.
Leah shows the only way for a kid to eat a cupcake - icing first.
I definitely had fun playing with my new Silhouette digital cutter for this party. Here are a few of the other party details.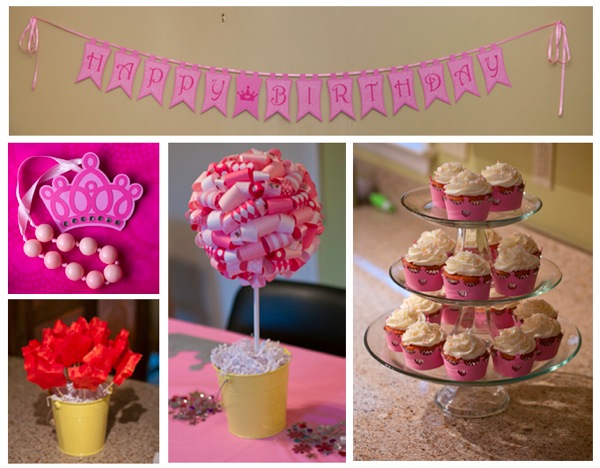 Two of Molly's friends left the party saying this was the best party ever, and asking for a party just like Molly's. Clearly, the kids had a great time!