April 2007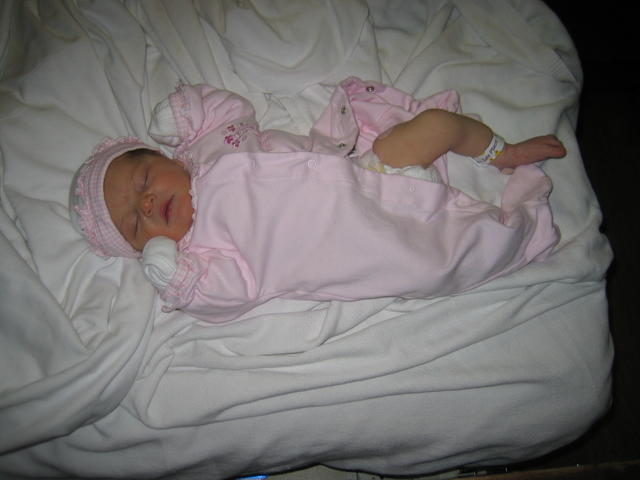 Well, it's April 1st, and that means we're heading home from the hospital today. Of course, Molly had to get all dressed up for the big day. Unfortunately they forgot to take off her hospital security anklet, so she's got one leg hanging out until they do.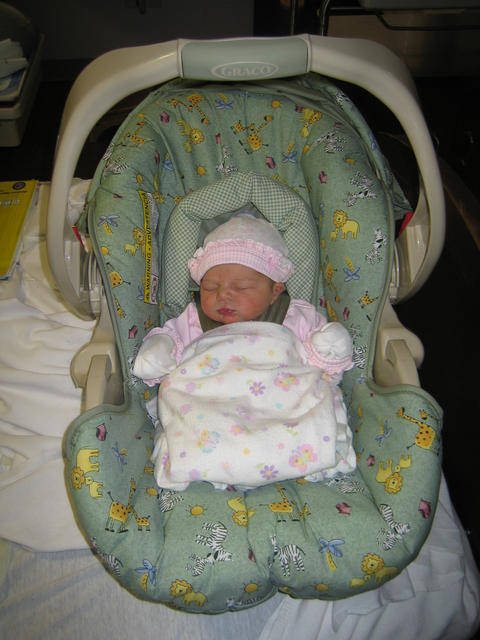 She's all set to take her first ride in the car. We're finally headed home.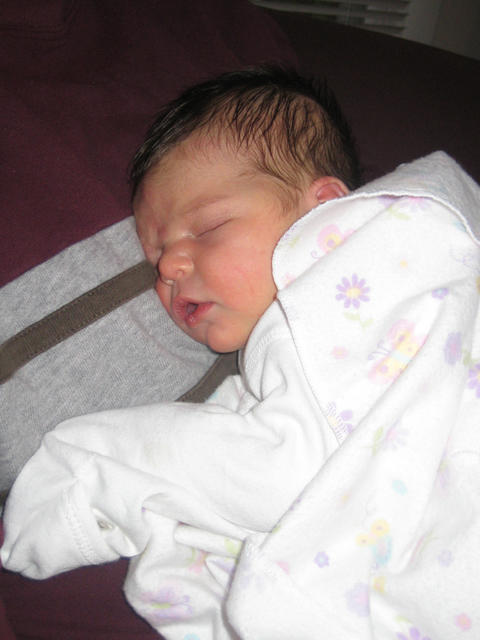 She's an excellent snoozer, like her dad. She can sleep through anything. This does make it difficult when we're trying to wake her up to feed. And don't be fooled by the stillness of the picture. She can be a very active sleeper. Check out a video of her sleeping to understand what I'm talking about.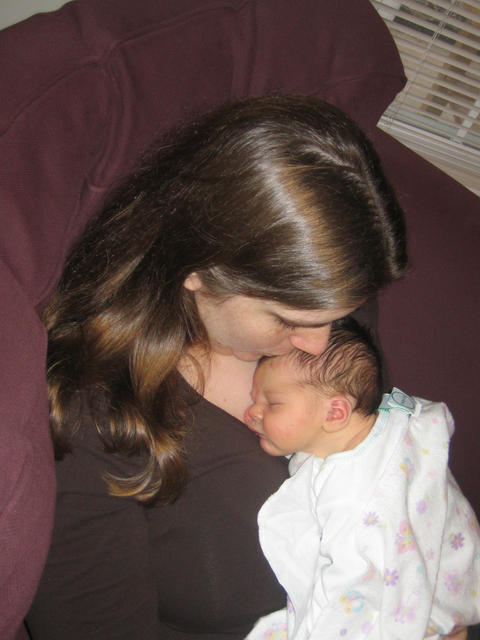 She definitely loves her mommy.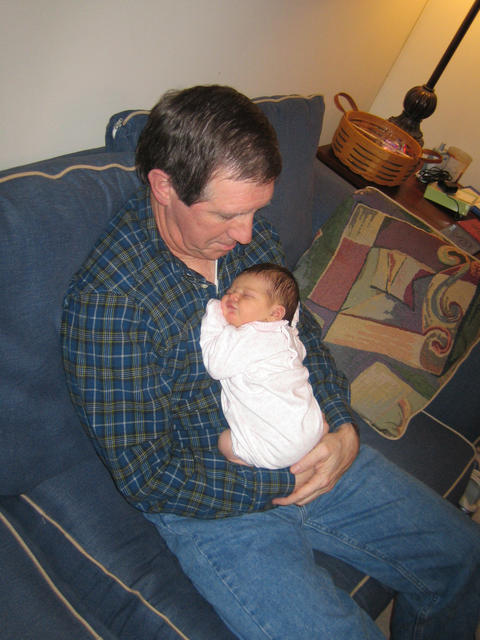 Here she is sleeping on Grampa.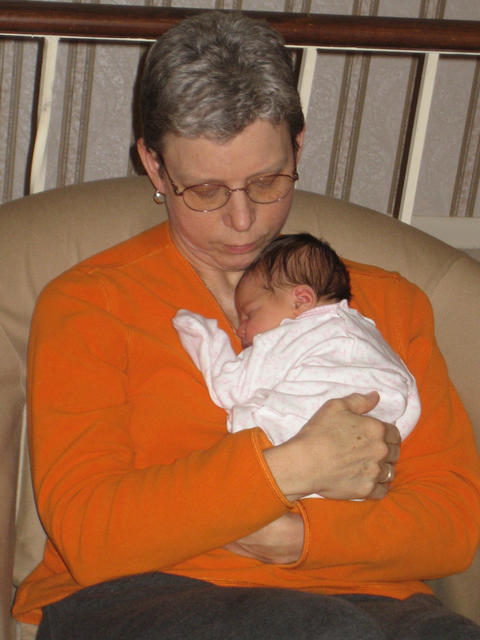 And here she is with G'mom.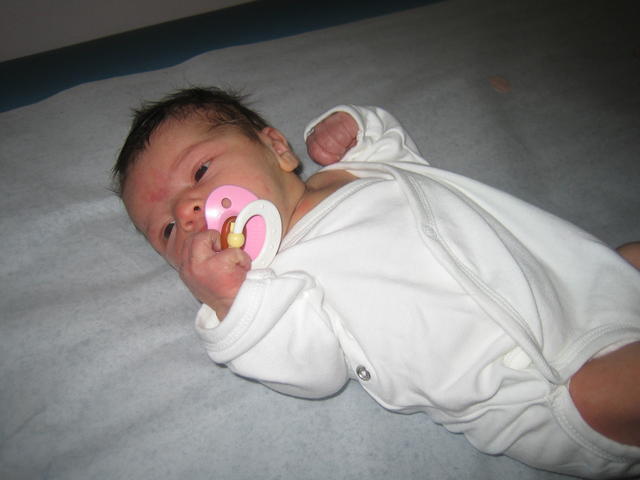 She may sleep a lot, but she's not alway asleep. She even shows off her beautiful eyes sometimes. And yes, she already makes use of a pacifier, which we love.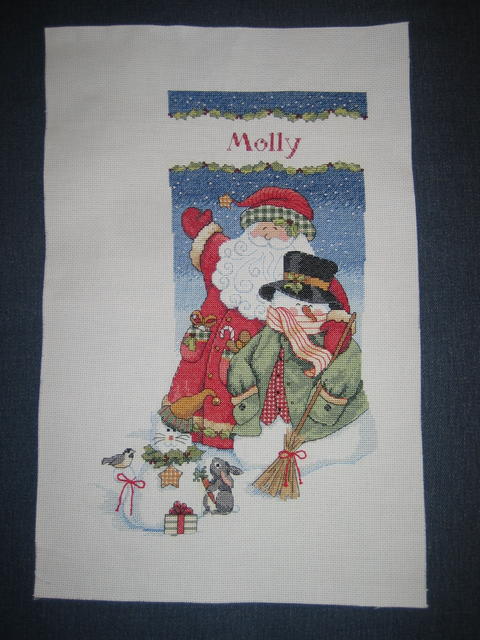 Now that Molly's here, Jen could finally finish her stocking including her name. Now we've all got hand-made cross-stitched Christmas stockings.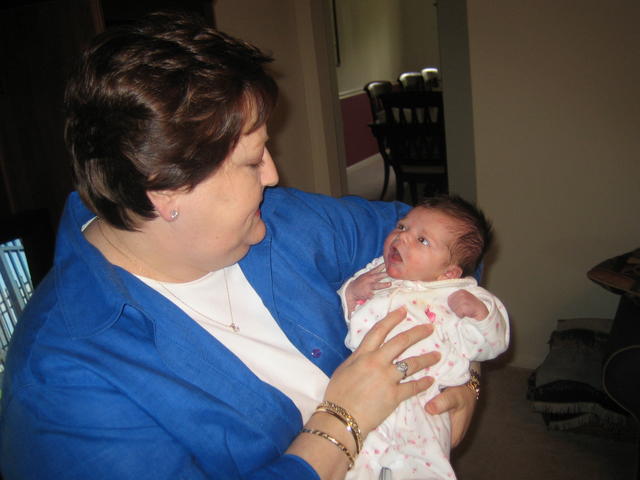 Here's Molly with her Grams. I think she's got the sway down.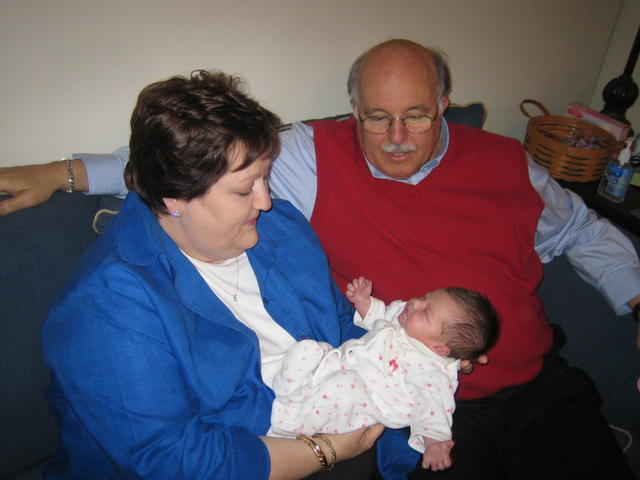 And here's Molly with both Grams and Pop.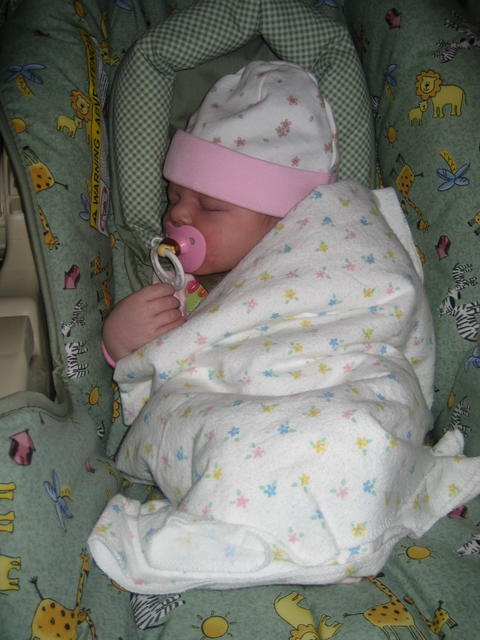 Here's Molly on the way home from her 1-week Dr.'s appointment. She's doing great. They spent much of the appointment telling us that "this is normal" and "that is normal," obviously trying to help calm a nervous parent. It taught us one thing - we're not nervous parents. We had noticed most of the things they said, but didn't worry about them to begin with. I guess we're just more laid back than the average parent. Oh, and don't think that she always sleeps. Check out this video of her being active.

Page: 1 2 3 4 5

RSS feed for the Digital Scrapbook