April 2007 Page 5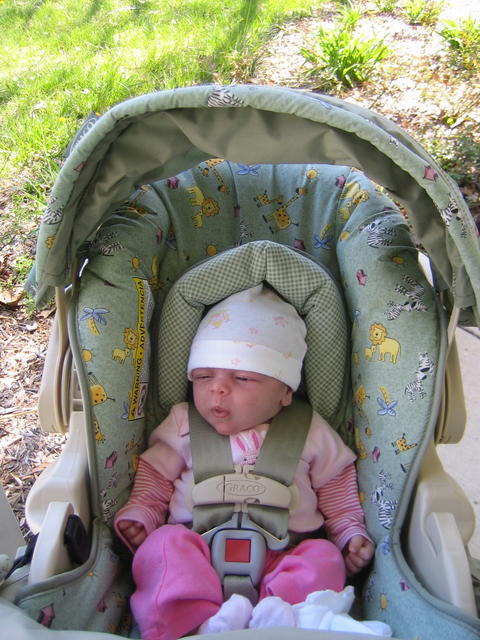 Now that the weather's getting warmer, Jen has started taking Molly on daily walks around the lake. Here's Molly ready to go on her first walk.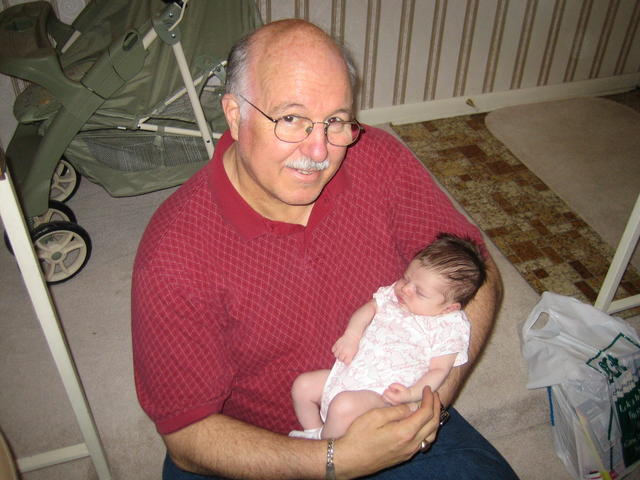 Here's Pop and Molly hanging out.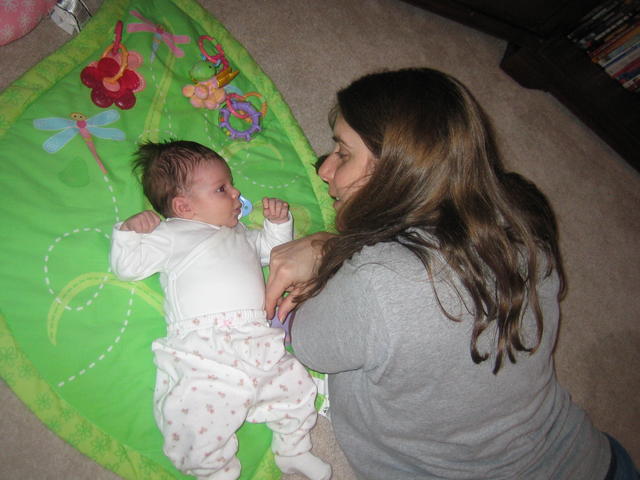 Here's Molly and Mommy playing on the lilly pad.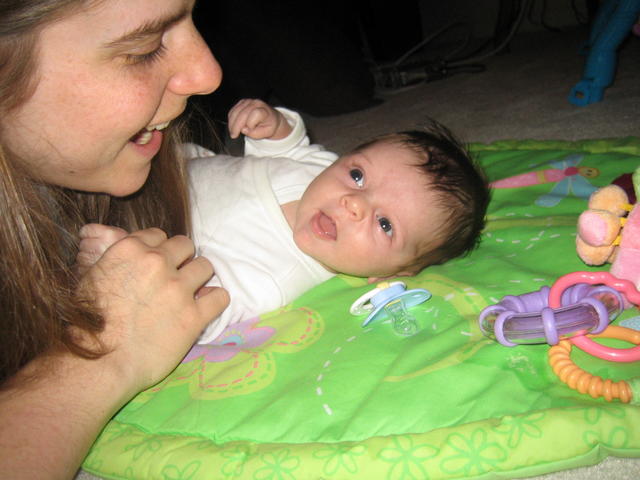 I think Molly's enjoying it. Also, make sure to check out the new video of her spittingsitting up.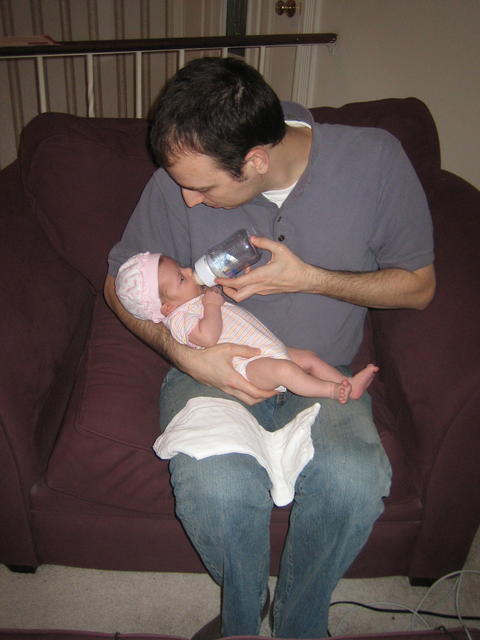 Molly has been breastfeeding all along, but it's important to introduce a bottle before she gets too old. Otherwise, she won't take it later. So, I get to feed her a few times this week in order to get her used to the bottle. Naturally, she had no trouble with it. She's such an easy going baby.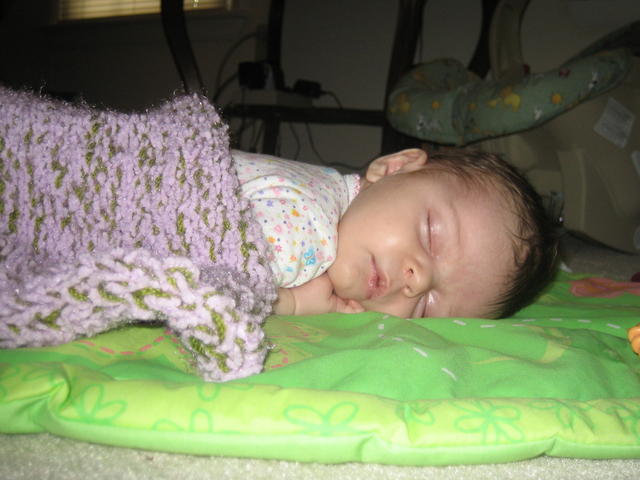 Molly likes to sleep and play on her lily pad. She's sleeping here, but also check out this video of her rolling over on her lily pad. Yes, that's crazy advanced. According to What to Expect the First Year, that's something a 5 month old should be able to do, not a 1 month old.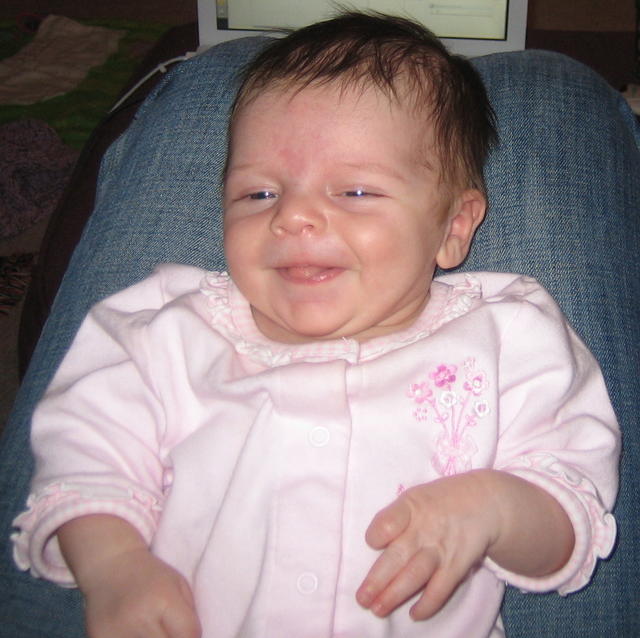 Molly has been steadily smiling more and more. Here are some shots of her smiling at me.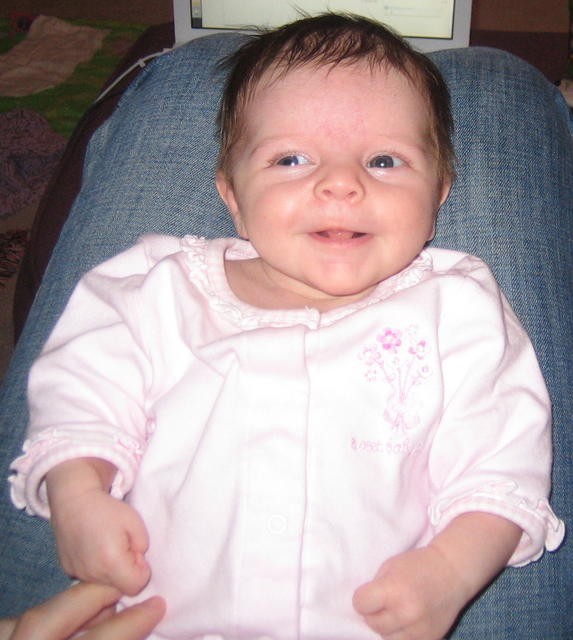 Still smiling.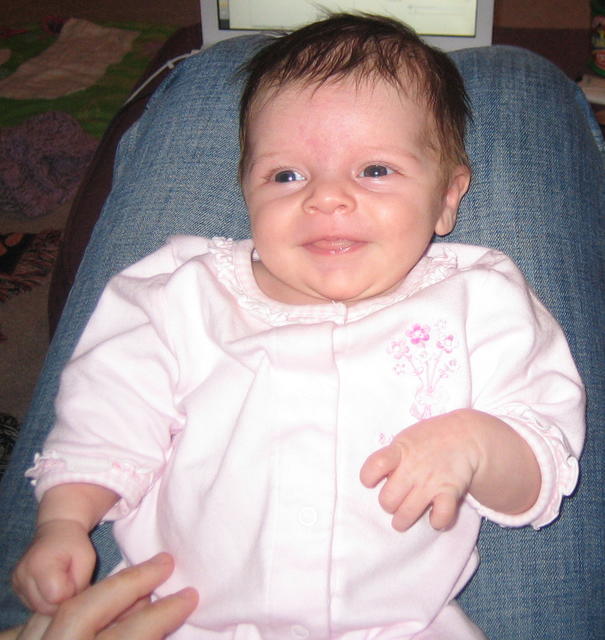 ...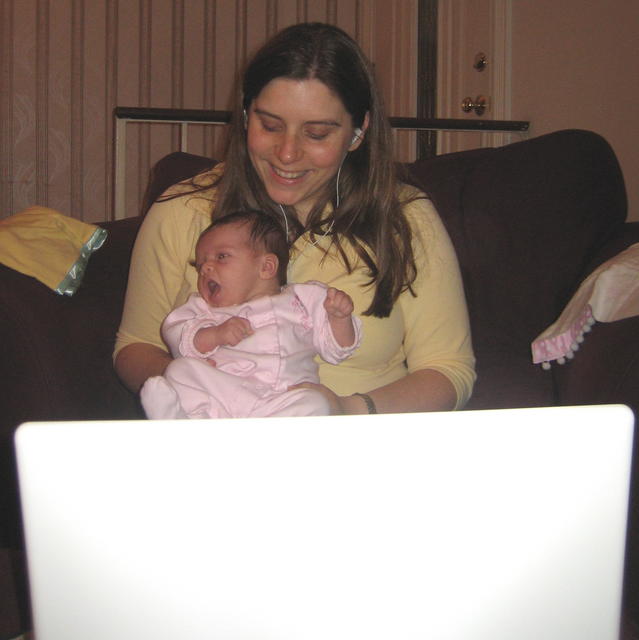 In order to keep up with G'mom and Grampa, we've been using Skype to video chat. Here's Jen and Molly talking to G'mom and Grampa on my laptop.

Page: 1 2 3 4 5

RSS feed for the Digital Scrapbook