April 2007 Page 2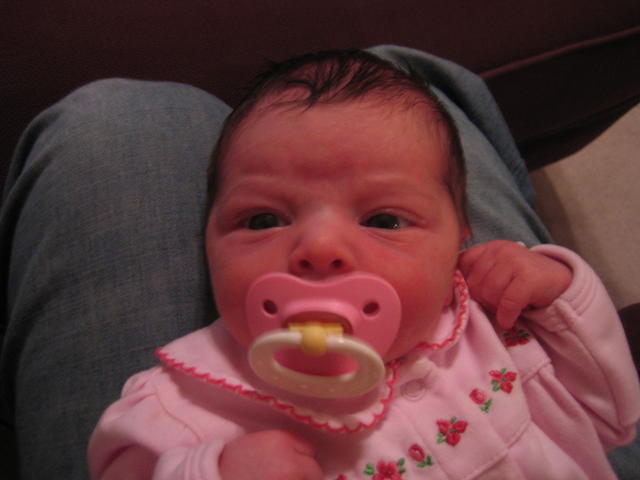 Well, I think all of you out there need to get an idea of all the faces Molly makes, so I took some pictures of various faces. They didn't come out too well (probably because they were taken very close up), but they give the idea. This is just a very small sampling of the many faces she makes.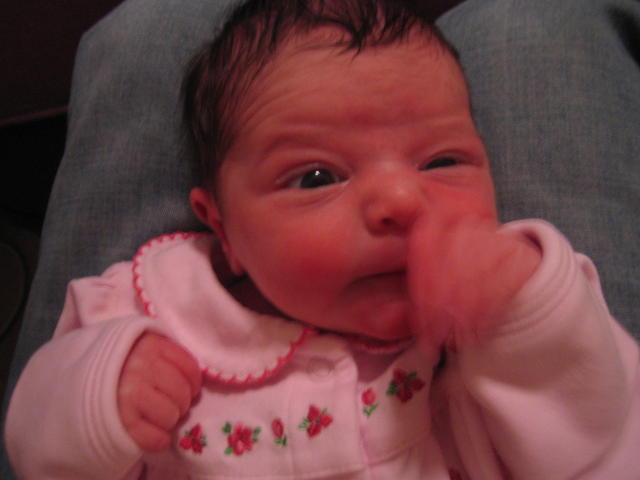 Here's another face.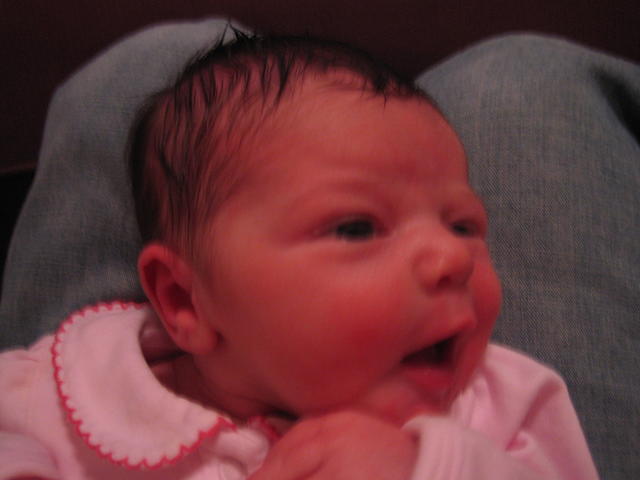 She was moving so fast here she blurred the picture.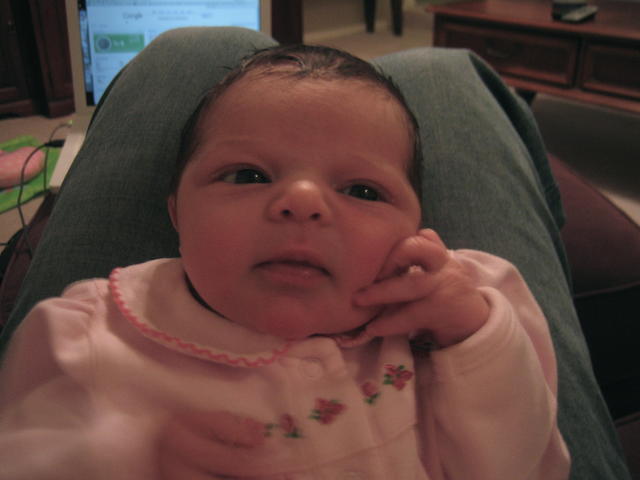 And another face.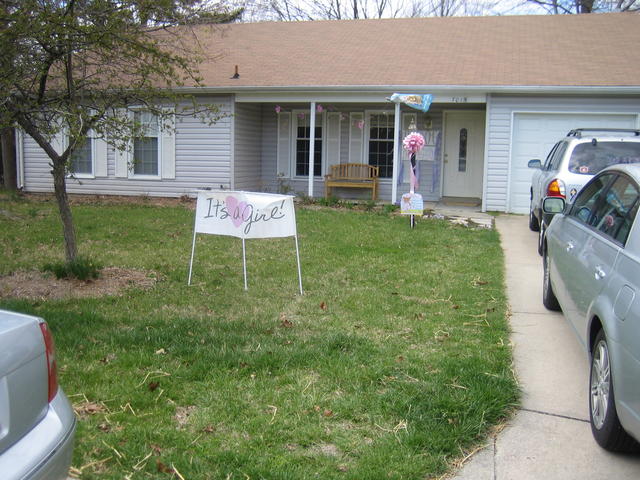 I never put a picture up of what our lawn looked like when we got home from the hospital, so here it is. It still looks this way a week later as well. And don't think that one person went all out either. This was a coordinated effort by many individuals.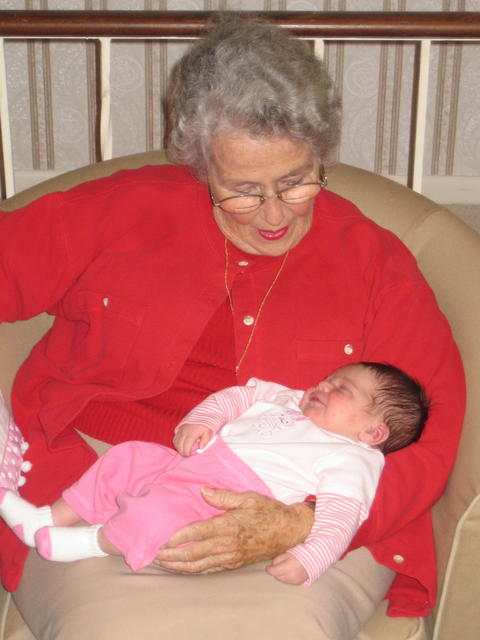 Molly got to meet her first great grandparent today. Grammy is in town for Easter, and got to meet Molly in person. Also check out more video of hanging out with Molly.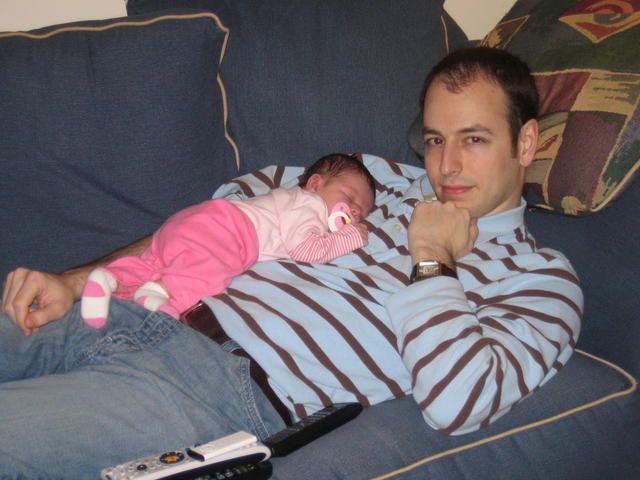 Molly can be very active at times, but she sure likes to nap. I have to admit I like her napping on me.

Page: 1 2 3 4 5

RSS feed for the Digital Scrapbook