March 2007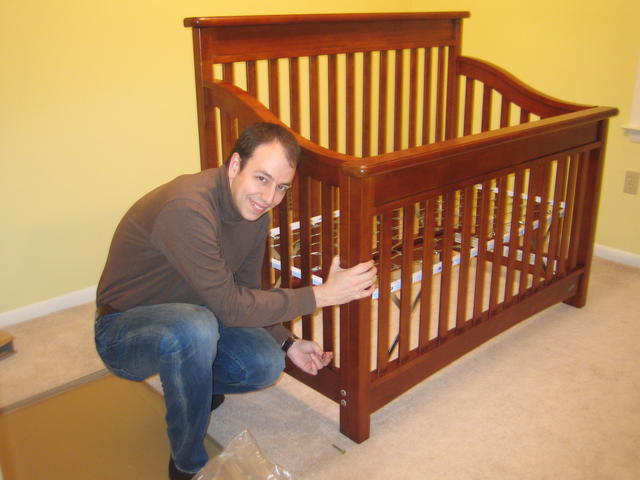 We painted the nursery (yes this is the same room that used to be the office), which meant it was time to put together the crib.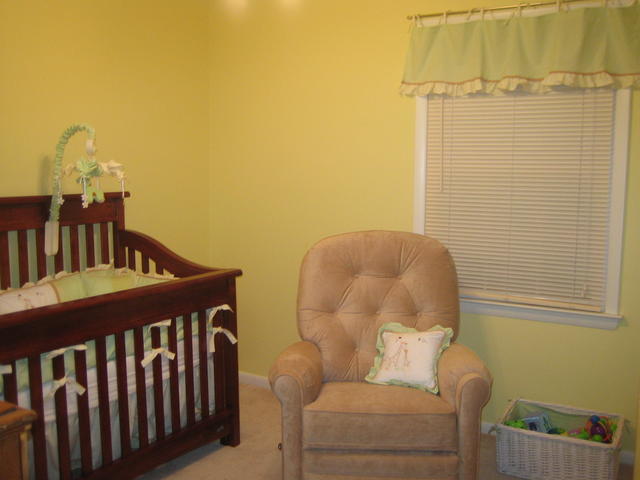 And here's the finished nursery. Check out a video walkthrough of it as well. Here we have the crib, the window with valence, and the Lay-Z-Boy glider (which is very comfortable by the way).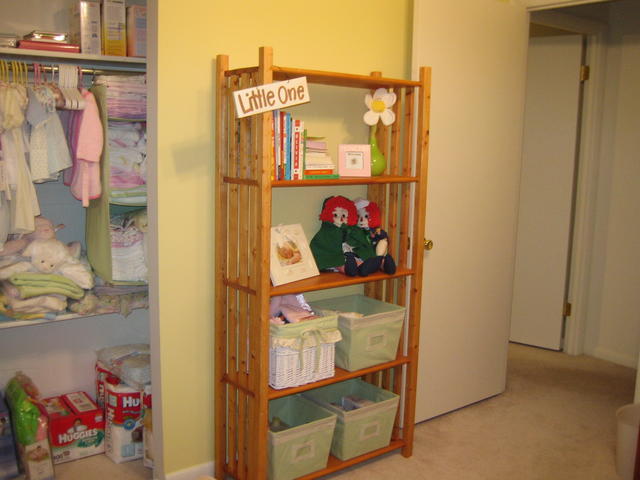 And the bookshelves Chad made and a closet full of tiny clothes.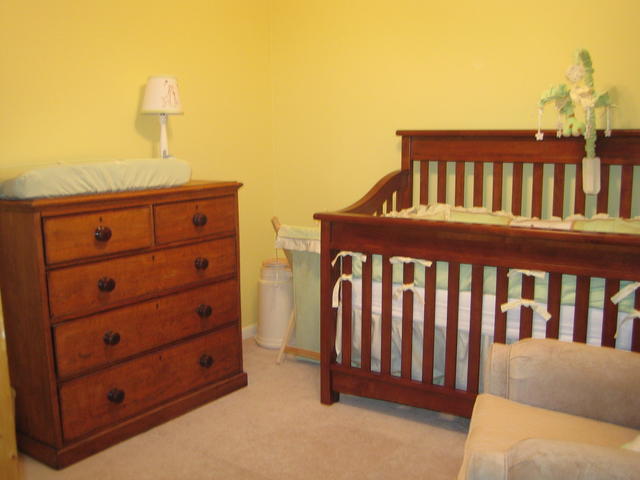 And the crib and hamper and Diaper Genie and dresser/changing table.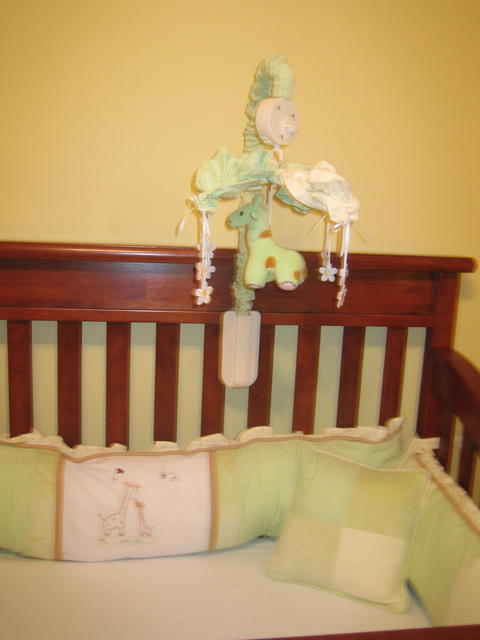 Here's a close-up of the crib.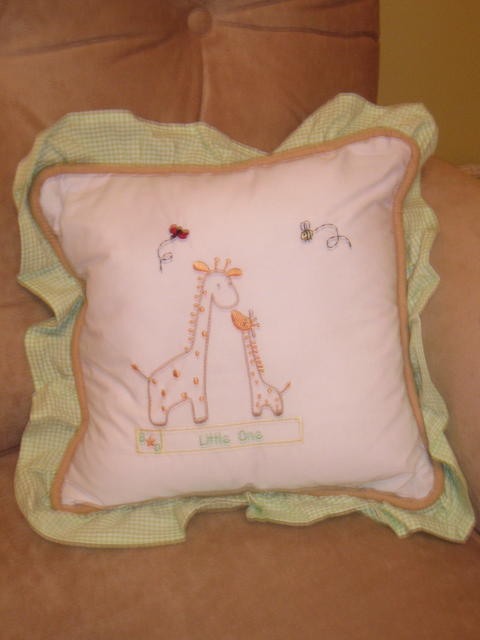 And here's a close-up of a pillow showing off the pattern.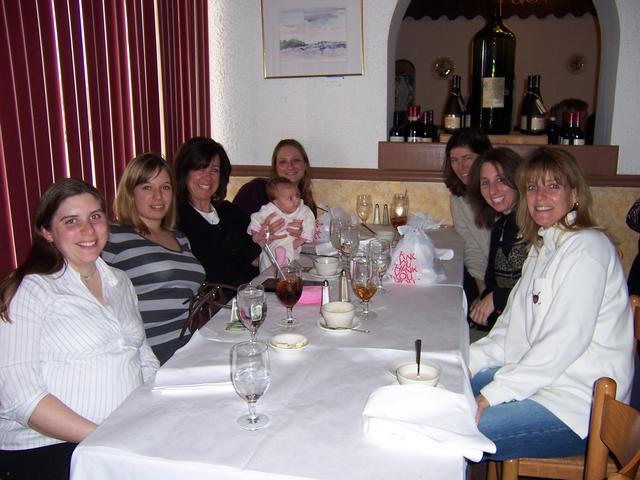 Jen and her coworkers went out to lunch one last time before she left.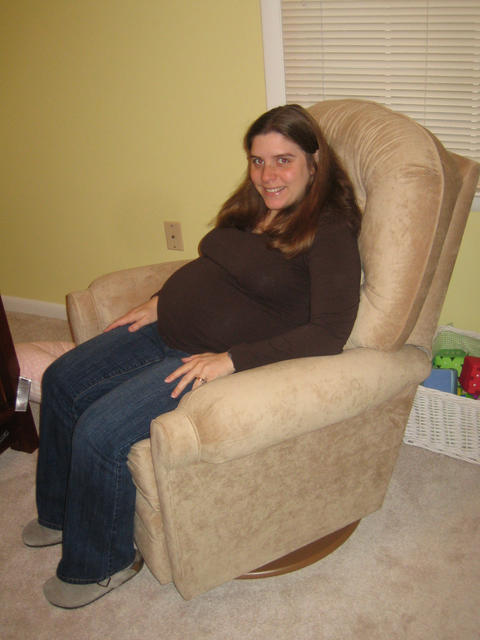 Today, March 29, 2007, is theoretically the big day. Jen's as pregnant as she's going to get. We're about to head to the hospital for them to induce, since our little girl is now 9 days late. Wish us luck.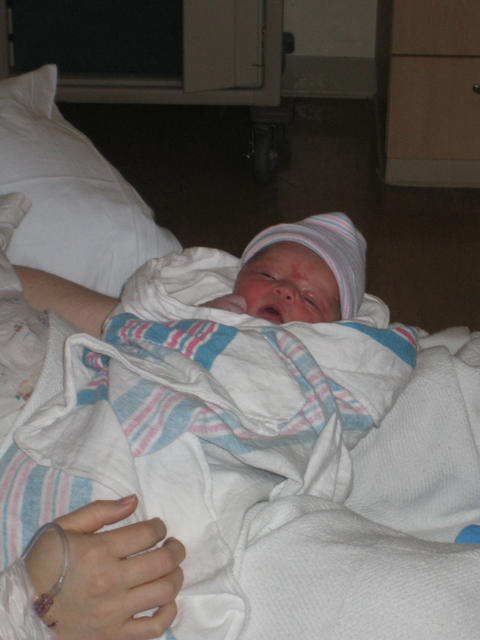 Introducing Molly Anne Sellers. Inducing on the 29th didn't work, but she finally showed her face on the 30th. After about 30 hours of labor (including 2 hours and 45 minutes of pushing) she finally came at 4:04pm. She was 7 pounds, 15 ounces, and 21.5 inches long (yep, she's a tall one). I'd tell you how perfect she is, but you can have a look for yourself.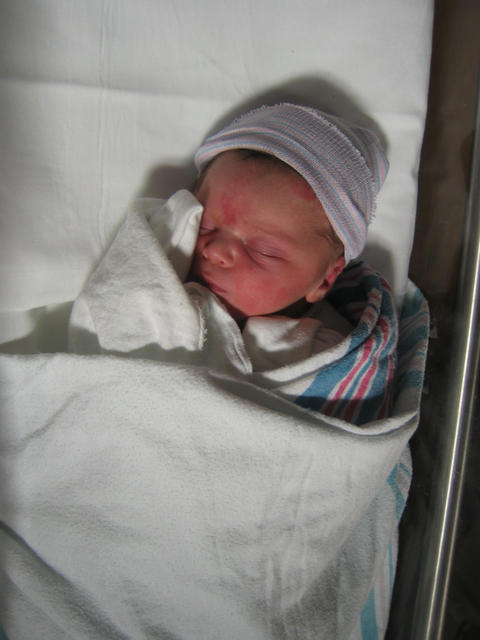 Here she is already behaving herself. Obviously, she's never going to give us any trouble.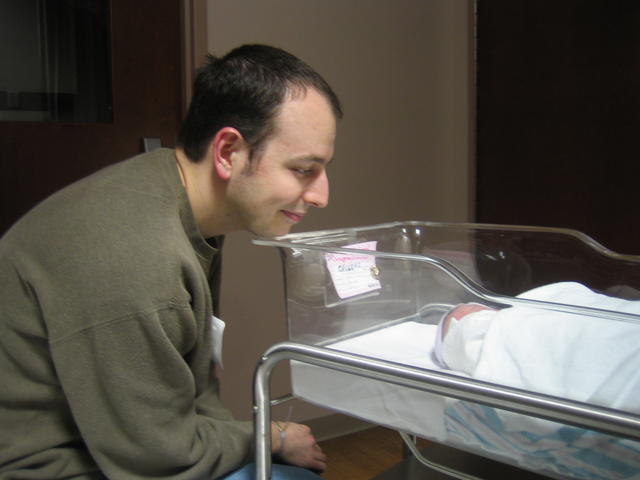 And she's obviously already got me wrapped around her little finger.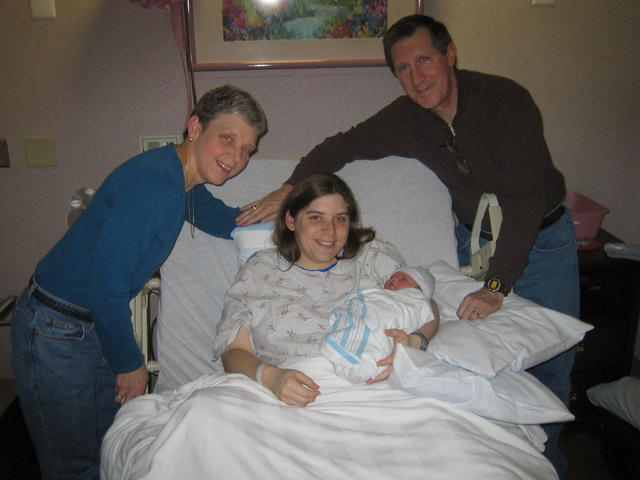 We've been fortunate to have Grampa and G'mom in town to help out, though I doubt we could have kept them away if we tried.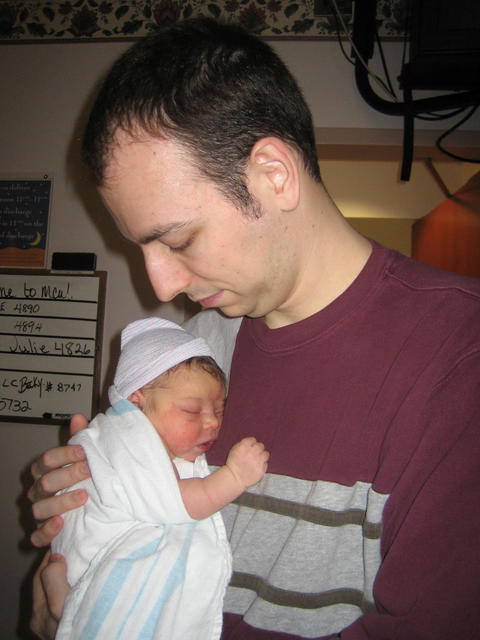 Cute. Nothing more needs to be said.