February 2007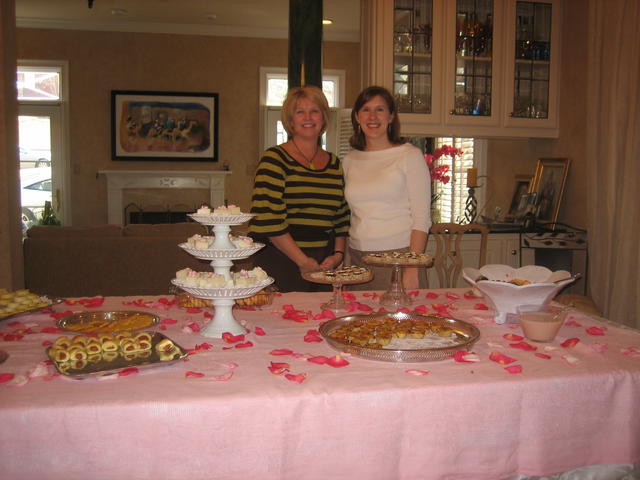 The baby showers have begun! Jen flew down to Birmingham for a shower given by her family.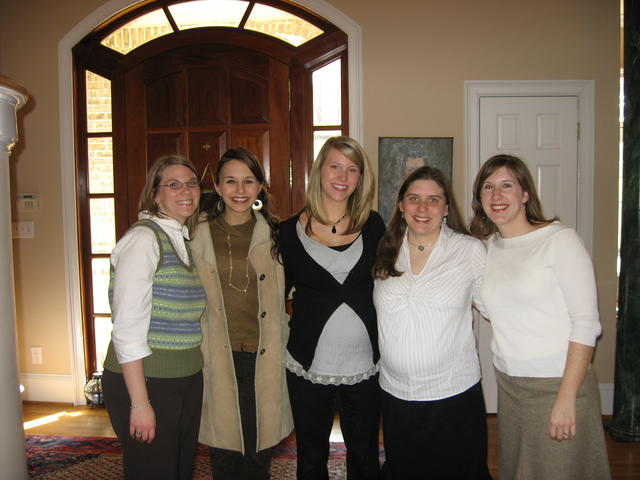 It was fun to catch up with friends from Slidell.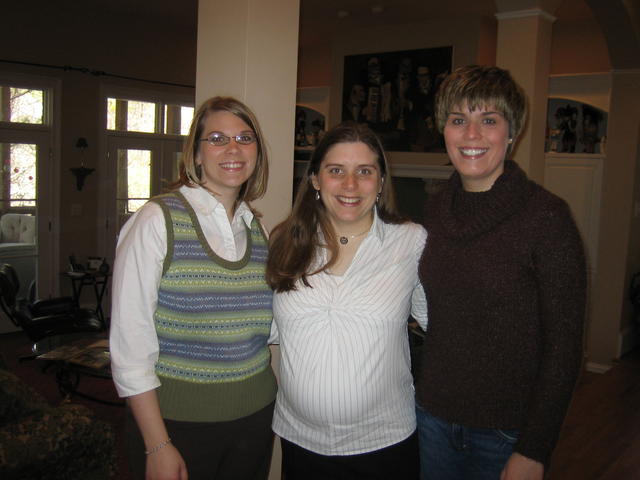 Here's Jen with a few of her bridesmaids.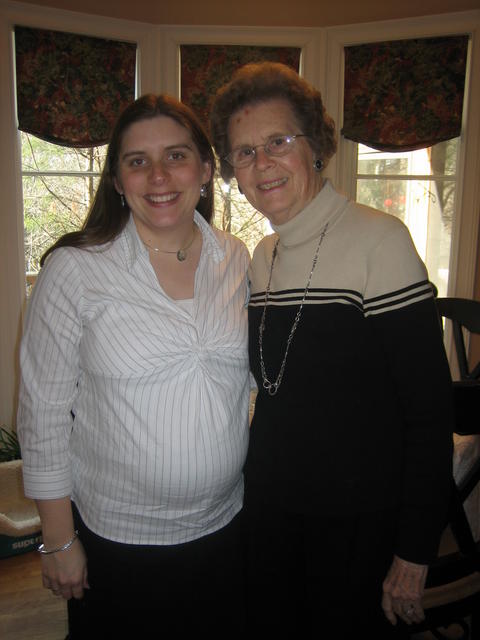 Jen and a glowing Great Grandma-to-be Dot.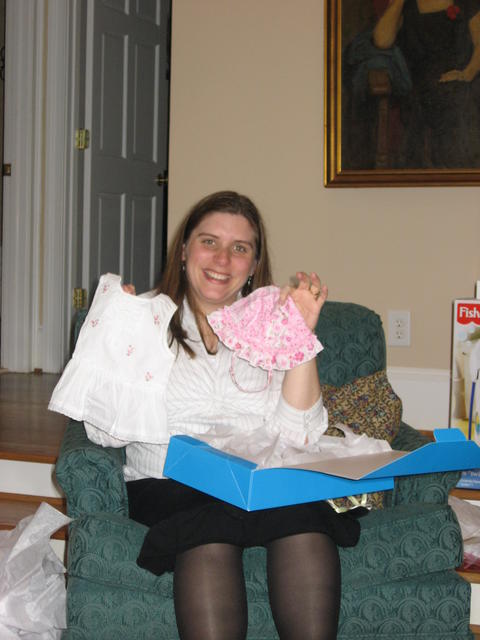 Baby Girl got lots of cute clothes and toys!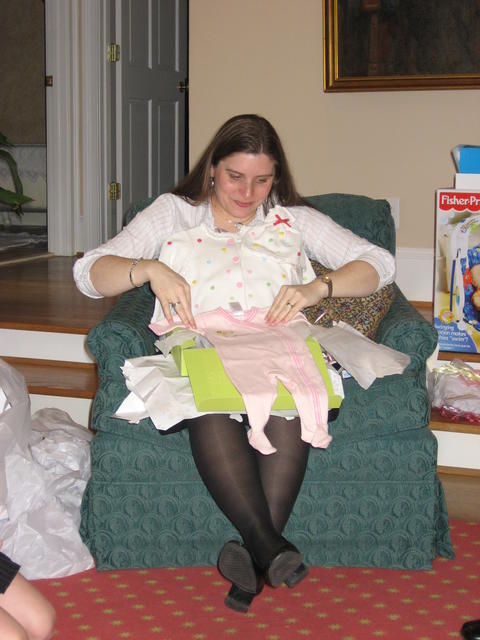 They are all so tiny!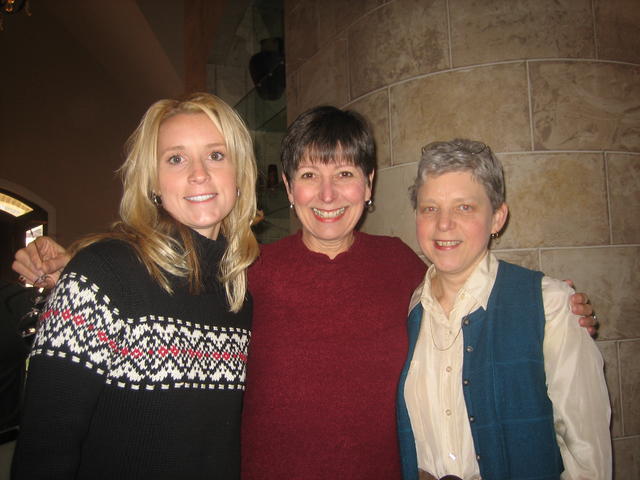 Here are the Brasfield ladies.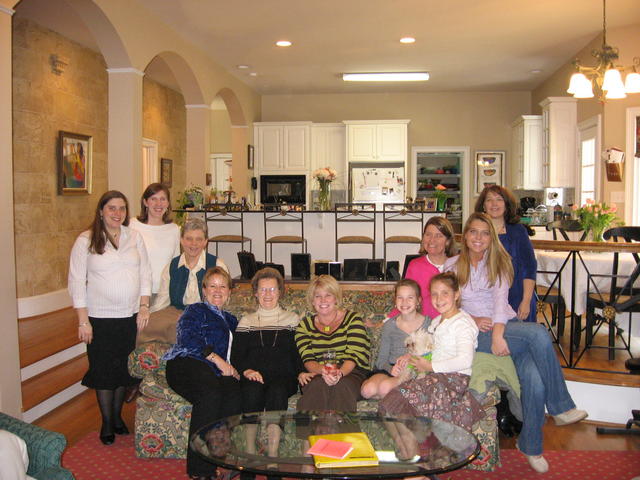 And the Batson gang.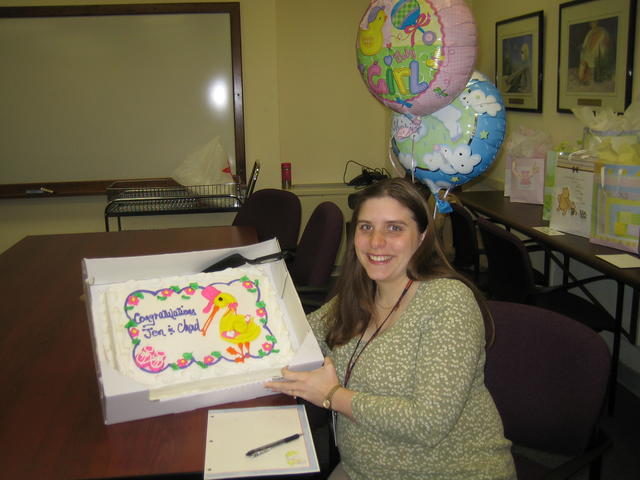 Jen was also given a shower at work.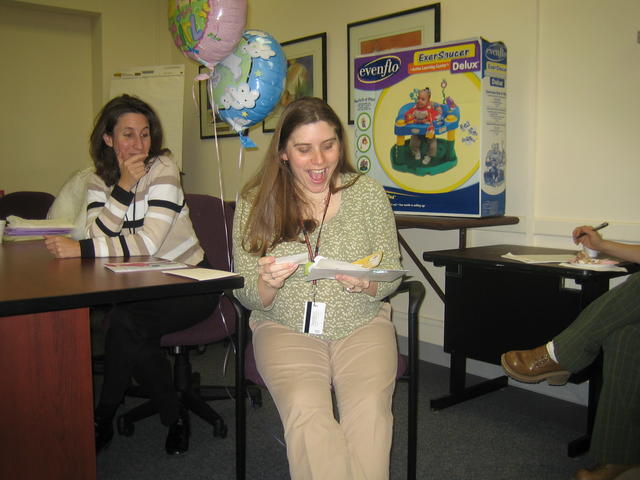 Baby Girl got even more clothes and blankets. Jen is reacting (on cue) to the generous Target gift card that she received.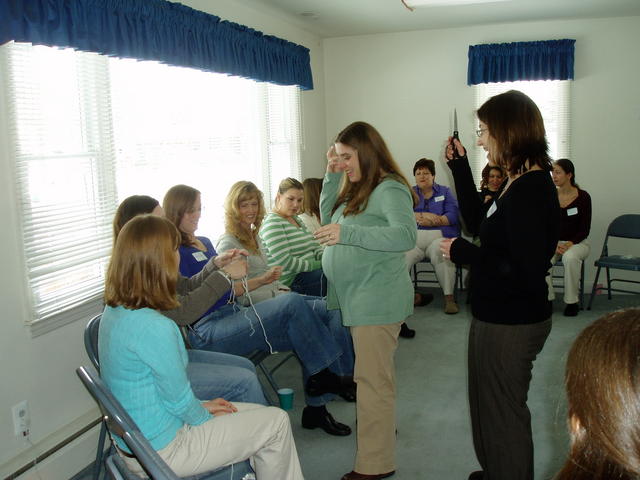 The girls from Bible Study threw Jen a baby shower. Here's everyone trying to guess how big around Jen was.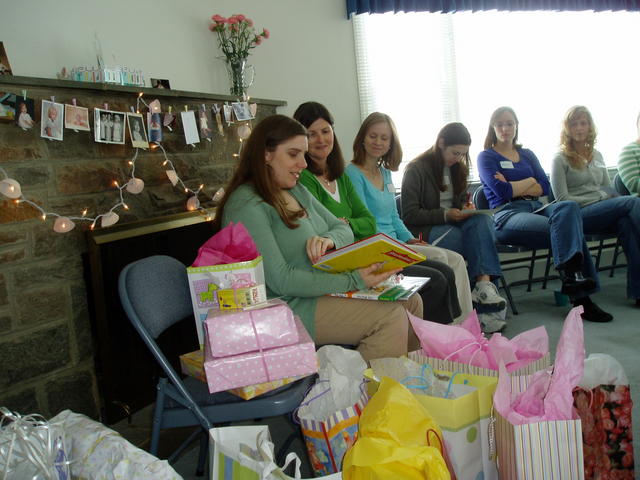 As part of the gifts, everyone brought books from their childhood and inscribes them for Baby Girl.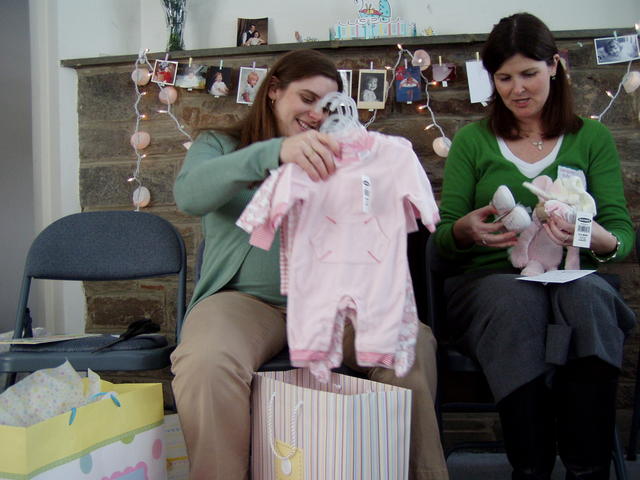 More cute clothes for Baby Girl.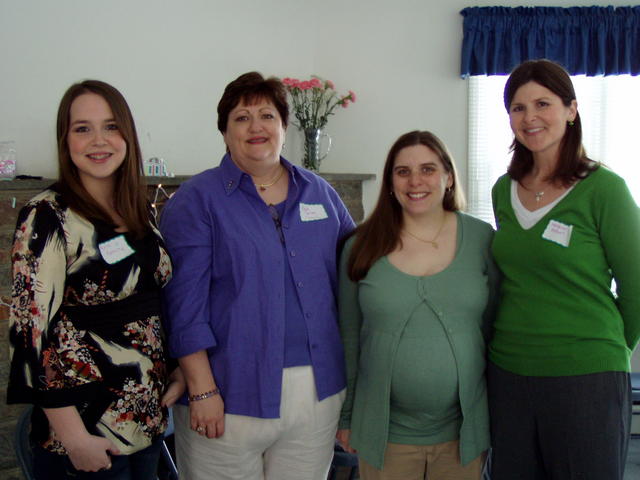 Here's the family that came to the shower.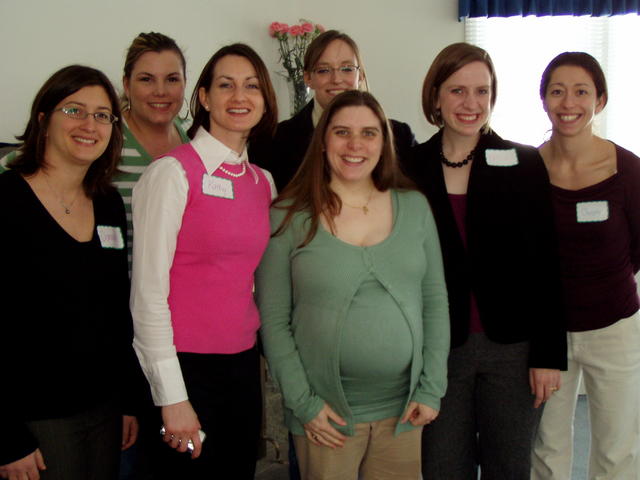 And here are all the girls that threw the shower. Thanks to all!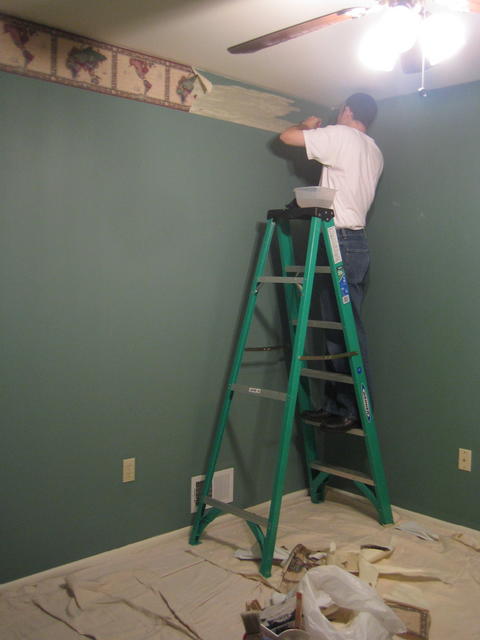 We finally stayed in town long enough to finish cleaning out the office in order to turn it into the Nursery. Of course, that also involved removing the border before painting. But no pictures of the painting till next month.